Click here to read the review.

Here you can see the set together. I had washed the panties not long before taking this picture, so the red satin appears a little dark.




The ribbons are slightly a different shade, but it does not look tacky.



The detail of the plastic gems. (Flash)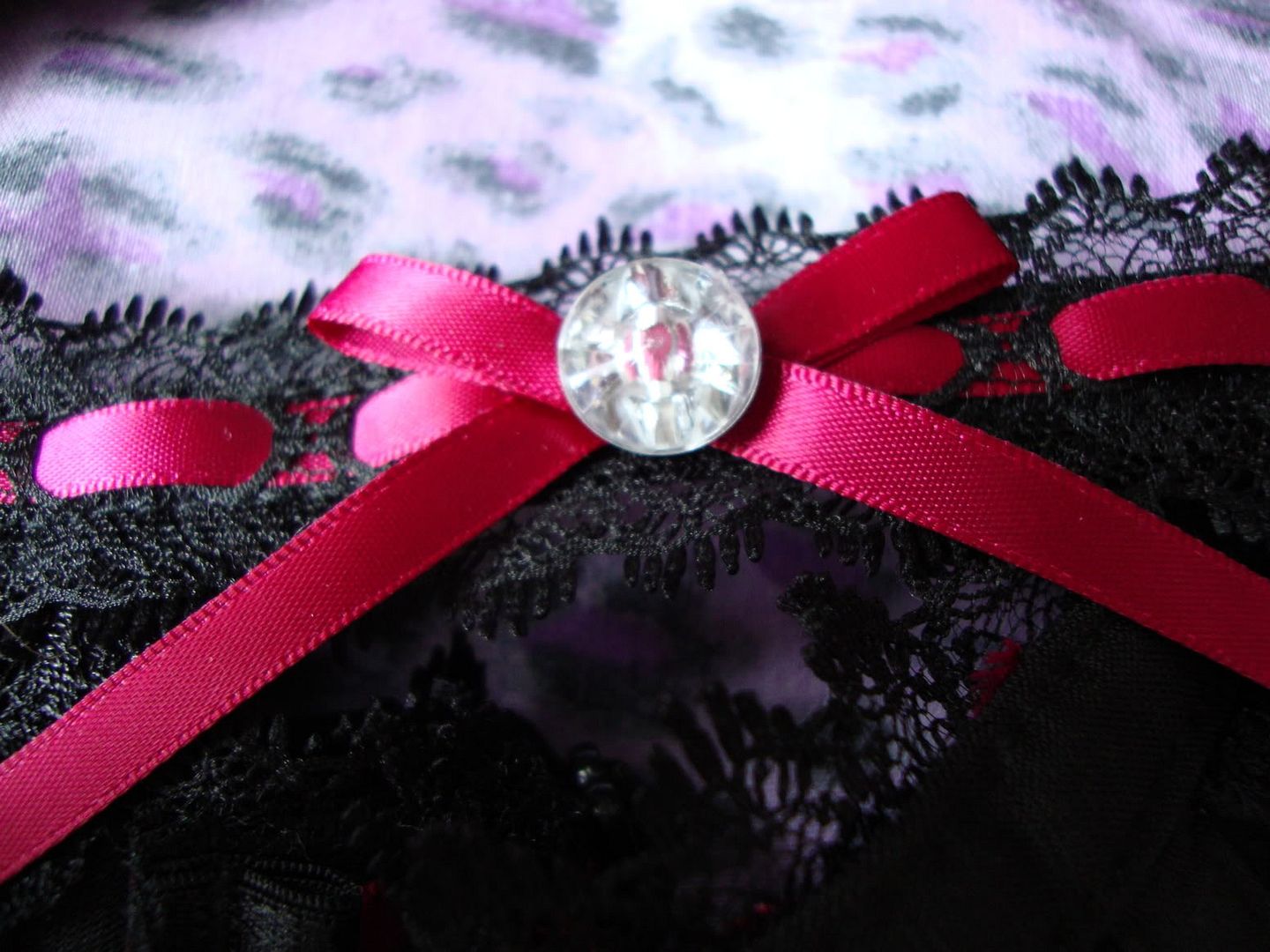 The gem on the garter belt.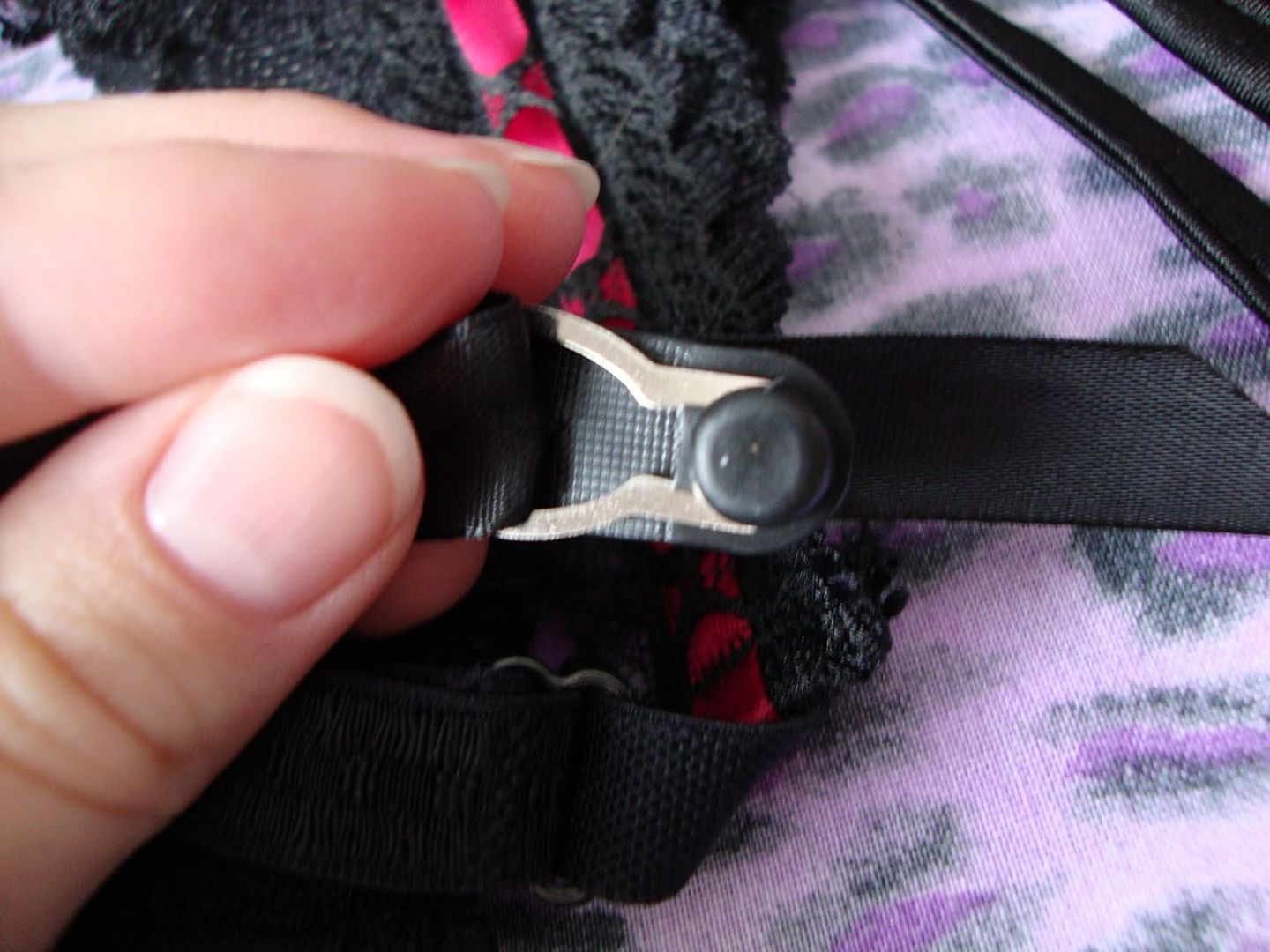 The ribbon-covered stocking connections.



The strange seam on the crotchless panties.

Thank you EdenFantasys for giving me the opportunity to review this item!