Most people probably don't consider what lube they reach for in the heat of the moment. Whatever you picked up at the drugstore will work just fine, right? It will probably get the job done, true. But what are you really putting on and in your body? For some, parabens and glycerin can be irritating and sometimes even dangerous. Sliquid Sea is a fabulous lube that won't put you or your partner at risk.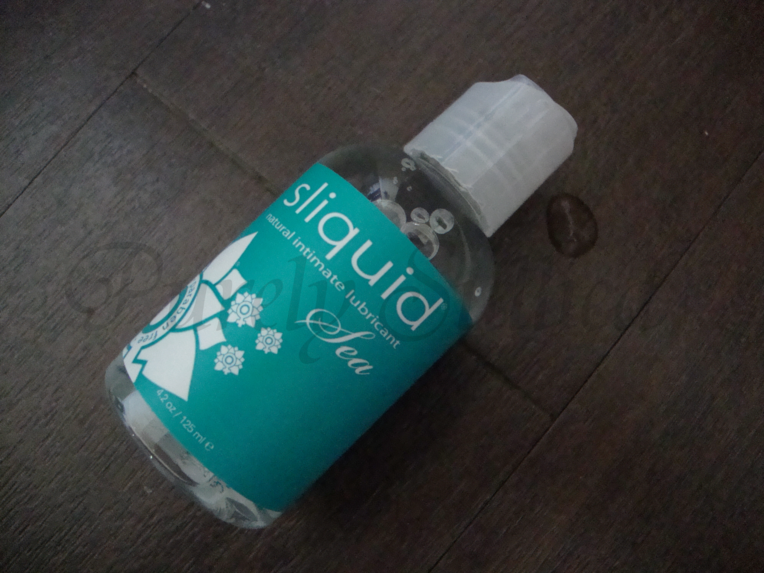 Sliquid has a whole line of hypoallergenic, glycerin free, and paraben free lubricants. Many of these are organic and even safe for vegans, Sea included. With such a small price tag too at a range of $11.99 to $14.99 per 4.2 fluid ounces, it only makes sense to pick such a healthy product over other lubricants.
Sliquid Sea is especially formulated to mimic your body's natural lubricant. It is supported by seaweed extracts from three different seaweeds—which are often used in cooking and as food additives—that serve as natural lubricants. The ingredient list is short and sweet:
Purified water, Plant Cellulose (from cotton), Cyamopsis (Guar Conditioners), Carrageegan, Nori & Wakame (Seaweed Extracts), Potassium Sorbate.
Especially noticable is that Sea is free of any coloring ingredients (who needs that anyway?).
Sliquid Sea definitely does exactly what it's advertised to do. It's clear and completely scentless and tasteless and doesn't become tacky with friction or leave any sort of residue. As listed above, it contains Cyamopsis which actually conditions the skin (and I tested this on my arm!); this further prevents any sort of delayed skin irritation.
As a water based lube, it's safe to use with all your toys and is safe with oral sex. A single dollop should be all you need for an entire session, but anal play or shower play may require more because water based lubricants aren't as resistant to drying out or being washed away as silicone.
A push button top isn't my most preferred type of dispenser, but overall I'm really pleased with the container that Sea comes in. It's not hard to dispense just what you need, though the bottle is a pretty dense plastic so I predict it will be more difficult to get out as the bottle is near empty. I'm really happy though that it doesn't leak, so you don't have to worry about laying it on its side in your bed table or throwing it in your bag for sex on the go.
This is my first Sliquid product but it won't be my last. I'm completely sold and Sliquid has instantly become a favorite in the bedroom. I won't be spending my money any longer on other lubricants which can potentially be dangerous for my health in the long run when I have such an accessible, affordable, healthy option.
Thanks to Good Vibrations for sending me Sliquid Sea!