My Lelo Mia and I have been through a lot. I can't count the number of times she's gotten me off by herself or skillfully assisted. I keep her in my bedside table because I reach for her that often.

I got her back in early 2009 and gushed over her in my review. It's unfortunate that it's only been two years, but she's been so heavily used that I still stand by Lelo and say that this is a quality vibrator. Heck, the Mia's even been upgraded to a stronger, less buzzy motor in this past year.

The Lelo Siri has caught my attention and hopefully I'll have her in my hands in the next month or so. But I'm seriously considering just replacing my Mia too because I've been just so damn impressed and pleased with her all this time. Seriously, if you need a clit vibe, check out Lelo.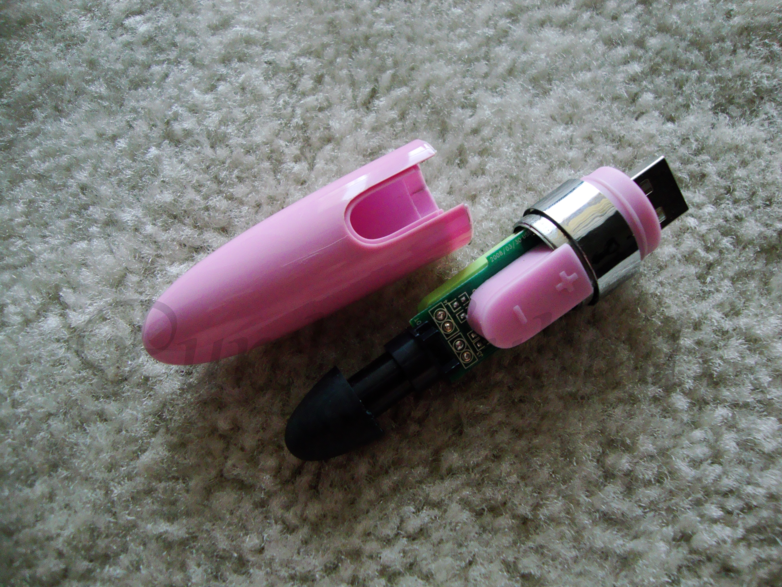 Truthfully, the glue has just come undone and I managed to wiggle her innards loose by the silver band that I use as my hand hold. She still works but I don't feel comfortable gluing her back together again, which means she can only be used delicately now.